Proud To Be Fear Free Certified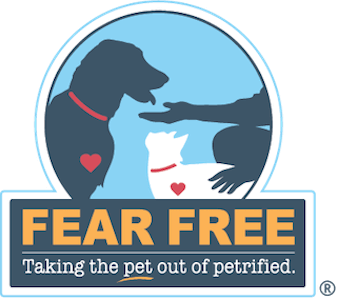 With hands that heal and hearts that care, our mission is to make coming to the vet a happy and stress-free experience for the whole family. The last thing we want is for your pet to fear the one place that is fully committed to ensuring they live a happy and healthy life.
We are dedicated to caring for your pet's emotional and physical well-being by providing ways to alleviate fear, stress, and anxiety and providing our clients with the highest quality care and service, delivered with integrity, compassion, and professionalism.
We value the importance of communicating clearly with our clients and questions are always welcomed. Client education is a priority in our practice and our clients should always feel informed about their pet's needs, treatment, and care. We also continue to learn through continuing education to improve our services and to offer the most up-to-date and comprehensive care available.