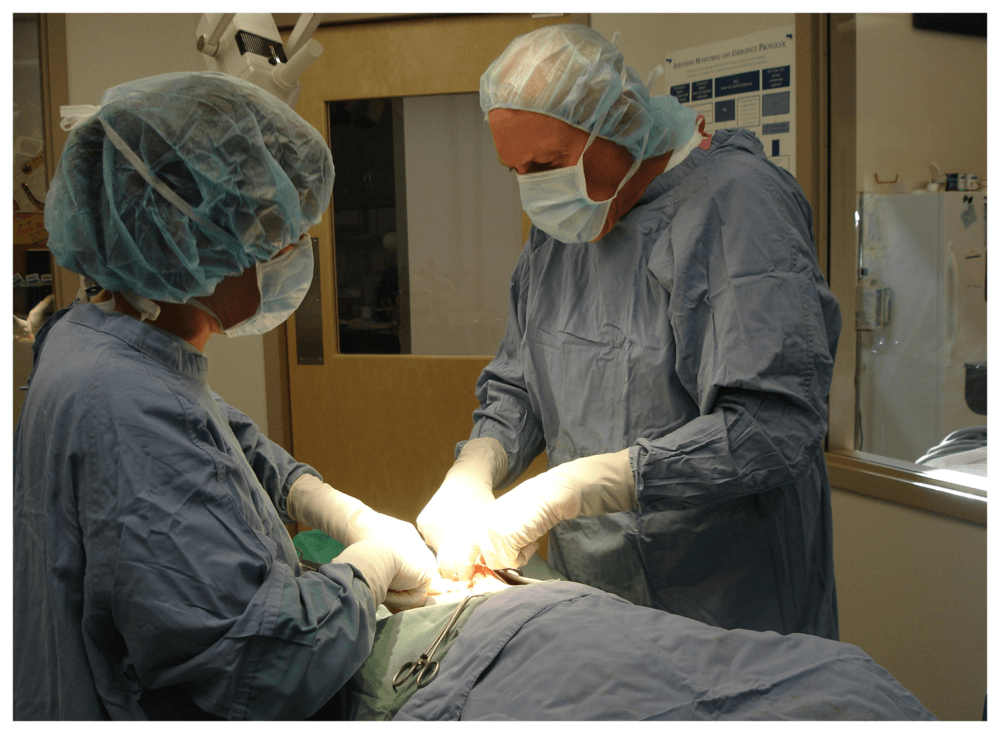 There When You Need Us Most
Surgery can be a source of anxiety and stress for many pet owners. Maybe you worry about whether your pet will be well cared for, or perhaps you have concerns about adequate precautions and monitoring. Let us calm your nerves.
DPVH's doctors offer many years of experience and are able to perform a wide range of surgical procedures including orthopedic surgeries, routine castrations and spays, growth removals, skin biopsies, and abdominal exploratory procedures (foreign body removal, organ biopsies, tumor removal). Our licensed technicians and assistants help the doctors provide the best possible care for your sick or injured pet.
As a full-service veterinary hospital, we incorporate the latest in pain management medication into your pet's care in an effort to keep your pet comfortable in both the pre- and post-operative periods.
Our doctors perform surgery on Tuesdays & Thursdays.