Associate Veterinarian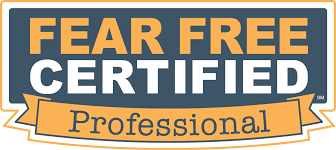 Dr. Beth Natale was born and raised in Boardman, Ohio in the Youngstown area. Her inspiration for becoming a veterinarian came about when her own family dog fell ill and was saved by their veterinarian. From that moment on, she wanted to be able to do that for other animals.
Dr. Natale graduated with her Bachelors from Miami University in 1992, later getting her Doctorate in Veterinary Medicine from The Ohio State University in 1996. It was in 1999 when Dr. Natale joined the Deer Park Veterinary Hospital team and has been here ever since. She is Fear Free Certified and a part of Ohio Veterinary Medical Association (OVMA) and the American Veterinary Medical Association (AVMA).
Dr. Natale now lives with her husband in Loveland, Ohio with two of the sweetest dogs you'll ever meet. They enjoy the occasional visits from their twin sons.
---