Licensed Veterinary Technician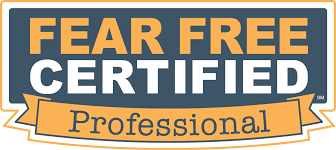 Nicole is a Licensed Veterinary Technician who has been with Deer Park Veterinary Hospital since 2021. She grew up on a farm in Northwest Ohio surrounded by a variety of different animals, sparking her passion and love and desire to care for them. She graduated from UC Blue Ash with her Associate degree in Veterinary Technology in 2021 and is currently working towards her Bachelors in Technical and Applied Sciences. Her area of passion is in physical therapy. In addition to her RVT certificate, Nicole is also a Fear Free certified professional and volunteers at SPCA Cincinnati.
Outside of work, Nicole's hobbies include hiking and nature walking as well as visiting with her family.
---